Dutch Logic PhD Day 2023
---
The second edition of the Dutch Logic PhD Day will be held in Groningen! Make sure not to miss it. Information on last year's edition can be found here.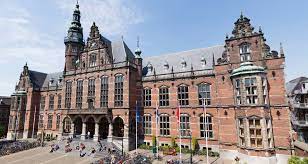 Date and location: June 23rd, 2023, University of Groningen (room TBA).
Program: TBA. The reception will start at 10:00. The first talk will start at 10:30. The event will finish at 18:00.
Target group: PhD students in logic (and related areas) in the Netherlands (if places are available, the event is also open to master's students). Participation is free. If you do not fall under this target group but are interested in attending, feel free to e-mail us at dutch.logic.phd.day@gmail.com.
Aim/objective: The Dutch Logic PhD Day 2023 is a VvL event that aims at connecting PhD students in Logic and related areas (Philosophy, AI and Computer Science) from all over the Netherlands. We hope that this will encourage collaborations and the exchange of ideas between PhD students, leading to a more unified Dutch research community in logic for young researchers. Logic research in the Netherlands is most known to take place in Amsterdam (at the Institute for Logic, Language and Computation), Utrecht and Groningen, but logic-related research can be found at many other Dutch universities. Interaction between these universities is scarce, and this event should encourage PhD students to reach out to colleagues in other Dutch cities, in order to build an academic network and remain connected to logic research at different universities.
Keynote speakers
We are happy to confirm the following keynote speakers:
Registration
If you plan to attend the event, please fill in the participation form at https://forms.gle/U5fViBRaqA3KJuyX9.
Abstract submission
PhD students can submit abstracts until May 30th, 2023; abstracts should contain no more than 200 words. An abstract can focus on the particular results of a PhD project, or on a method that is intended to lead to future results. We encourage PhD students to describe the embedding of their talk into the overall goal of their PhD. The talk should be accessible to peers from different disciplines within logic.
To submit an abstract, please fill in the abstract submission form at https://forms.gle/ept3fHgKomyDsquT7.
Contact
If you have any inquiries, or if you cannot use this form, contact us at dutch.logic.phd.day@gmail.com.
Organizers
Maaike Los (University of Groningen) - m.d.los AT rug.nl
Daira Pinto Prieto (University of Amsterdam) - d.pintoprieto AT uva.nl
Francisco Trucco Dalmas (University of Groningen) - f.c.trucco.dalmas AT rug.nl
Edoardo Baccini (University of Groningen) - e.baccini AT rug.nl
Daniël Otten (University of Amsterdam) - daniel AT otten.co
Nima Motamed (Utrecht University) - n.motamed AT uu.nl